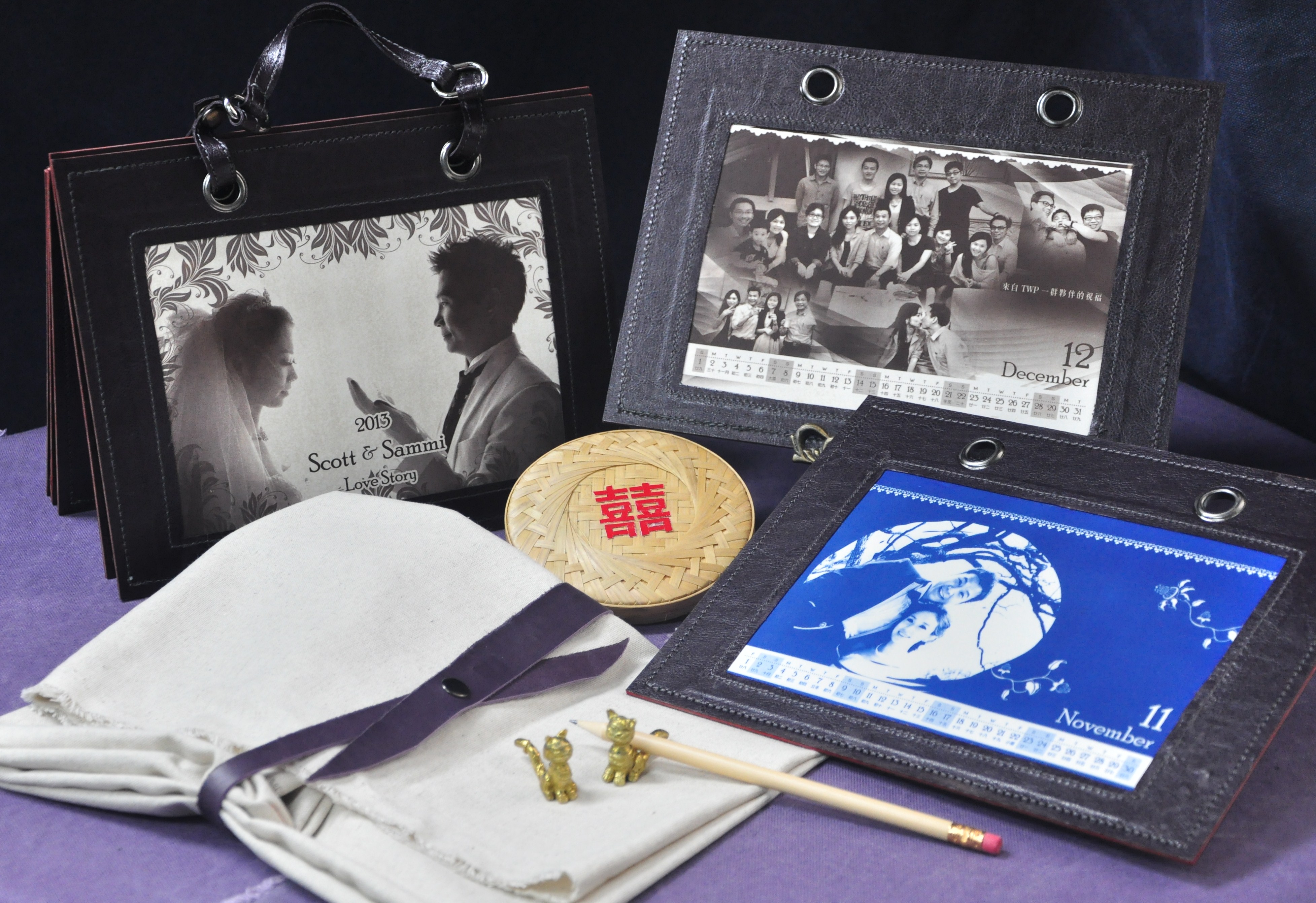 True Love calendar
---
Customer︰

Material︰

Arches Watercolor Paper, genuine/artificial leather, cotton cloth

Specification︰

A4 size, can be decided according to client's need

Pack︰

Cotton cloth, can be decided according to client's need

Purpose︰

Wedding and festival gift (can be designed according to the topic client requested)

Date︰

2013-01-01

Explain︰

Except making the giveaways for the companies' marketing events, SBK also design and make the small amount of custom leather stationery, notebook, calendar or memo pad. We specialize in hand crafts; this one is the wedding gift for a new couple, we use their wedding photos to make the Cyanotype and Van Dyke Brown prints for the calendar. We hand-make the leather frame and the leather stings, accompanied a brass desk décor. The calendar is for both wall hanging and sitting on the desk, it's unique and purely hade-made.